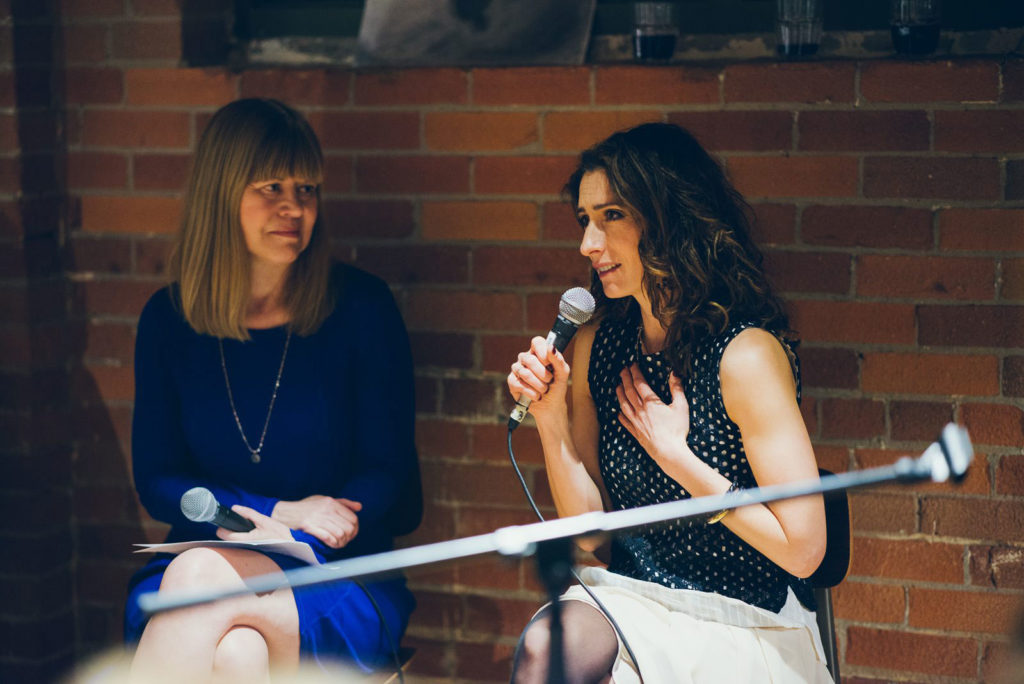 I like to come out from behind my laptop periodically. Past speaking engagements include Wordfest, Writers' Guild of Alberta, Sidewalk Citizen's Tzavta, the Alberta Magazine Publishers' Association and the Canadian War Museum. I've been a host, panelist, keynote speaker and featured guest.
My upcoming events:
Sept. 25: I'll be interviewing Dr. Jen Gunter, author of The Vagina Bible, for Wordfest. This event is now SOLD OUT but you can pick up some swag at the Wordfest site.
Sept. 28: I'll be speaking on The Business of Freelance Writing at a workshop on co-hosted by the Alberta Magazine Publishers Association and Editors Calgary. Tickets available here.
Oct. 20: I'm chatting with Ami McKay about her just released memoir, Daughter of Family G. This event is part of THE IMAGINARIUM, Wordfest's fall festival. Tickets here. (Check out the whole line-up. Wordfest's fall festival always impresses!)

I work with writers from all kinds of backgrounds on manuscripts, stories and essays. I offer line editing and copyediting, proofreading, fact-checking and story development assistance.

I'm happy to meet with writers to discuss story ideas, pitching, researching, writing and editing.

Contact me to inquire about services and rates.